Learning & Development
Personal, social, health, citizenship & economic education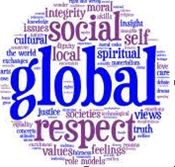 At Red Lane, PSHCE is an integral part of our school life.  It is taught both explicitly through subject specific lessons and also through other lessons in an applied manner.
We see PSHCE education as a subject through which pupils develop the knowledge, skills and attributes they need to keep themselves healthy and safe, and prepared for life and work.
We know that our well-delivered PSCHE programme will have an impact on both academic and non-academic outcomes for our pupils, particularly the most vulnerable and disadvantaged.
We have designed our own progressive Programme of Study using elements from SEALs, the PSHE Association and the Lancashire Scheme of work with the main aims to develop skills and attributes including (but not limited to) resilience, self-esteem, risk-management, team working and critical thinking in the context of three core themes: health and wellbeing, relationships and living in the wider world (including economic wellbeing and aspects of careers education).
Our PSCHE education contributes to schools' statutory duties outlined in the Education Act 2002 and the Academies Act 2010 to provide a balanced and broadly-based curriculum. The relationships and health aspects of PSHCE education is compulsory from September 2020.
The final Statutory Guidance to accompany introduction of compulsory health education, relationships education and relationships and sex education (RSE) can be found here.