Our School
BASE Academy Trust
BASE Academy Trust is a small Multi- Academy Trust in Bolton made up of two schools; Red Lane Primary School and Masefield Primary School.
The Trust was formed in August 2016 following a successful period of the schools working together in the absence of a Headteacher at Masefield Primary. The success of this partnership and benefit to pupils, families and staff lead to the creation of the Trust. Since then the Trust has gone from strength to strength with outcomes in both schools improving each year and the recognition, in their first inspections by Ofsted as academies, that both schools are 'good' schools.


Craig Graham (Chairman of the Board)



Craig originally wanted to pursue a career in law after studying it at University, but along with his business partner, decided to set up his own commercial estate agency business. Since 2011, his business has grown significantly into a group of companies offering advice, finance and agency services to both buyers and seller of businesses and commercial properties. Craig is hands on in his own business overseeing HR, Finance, Compliance and Operations, and his strengths to the school lie in commerciality and leadership. Craig is committed to enhancing the lives of young people and this fuels his desire for excellence within every aspect of the trust. Craig is and experienced school governor and has been involved with schools as a governor and chair of governors since 2013.Craig is a keen Rugby fan and in addition to the work he does with the trust his business is a patron of the Bolton Lads and Girls Club.
Lisa Whittaker - Accounting Officer and CEO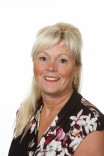 With over 25 years' experience in the Education Sector including over 10 years' experience as both a Headteacher and Executive Headteacher in 3 schools, Lisa has a passion for school improvement and securing educational excellence for all pupils. Utilising her skills in strategic planning, school improvement, performance management and leadership Lisa is also a strategic partner for a local Teaching School and has been a Local Leader since 2011.
Rhian Driver- Head of School, Red Lane Primary School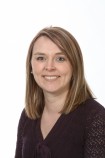 Rhian has been the Head of School at Red Lane since the formation of the Trust in September 2016. As an experienced Senior Leader Rhian has an unshakeable belief and determination in the right of children to high-quality education. Rhian has completed the National Professional Qualification for Headship, the National Award for Special Needs Coordination and also holds a Post-Graduate certificate in Specific Learning Difficulties (Dyslexia).
To visit the BASE Academy website, click here.